About me
Ahoy, I am Tomas Tulka, a software developer based in a small village in Germany.
I write mostly Java, and I love JavaScript. Currently, I'm working for a big corporation on a medical software. I wrote my first production code when I was fourteen; unfortunately, I can't find it anymore.
---
Welcome to my blog of wonderfully random thoughts, which came to my mind over the years. Feel free to look around, stay awhile, and make yourself at home.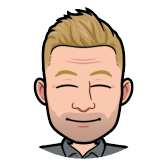 You can catch me on LinkedIn.
Please feel free to comment and discuss!